McCoys Copper Pint Bar & Restaurant
A Delicious Addition to Shakopee
McCoys Copper Pint is a two-story bar and restaurant with a rustic, industrial atmosphere and expansive rooftop patio with beautiful views of the Shakopee hillsides. The barn wood, copper ceilings, decorative light fixtures, rich color palette, corn hole games, and excellent American fare combine to create a fun, festive ambience that has countless loyal patrons lining up outside the door from lunch through evening.
Quick Facts
Project Size: 11,561 Square Feet
Awards: MSCA STARR Award Nominee
Designed by: Architectural Consortium
Rustic and Modern Finishes
The rustic barn wood, copper ceilings,  and industrial style chandeliers with a dimmed, warm light combine to create a casual bar atmosphere conducive of festive gathering of the community.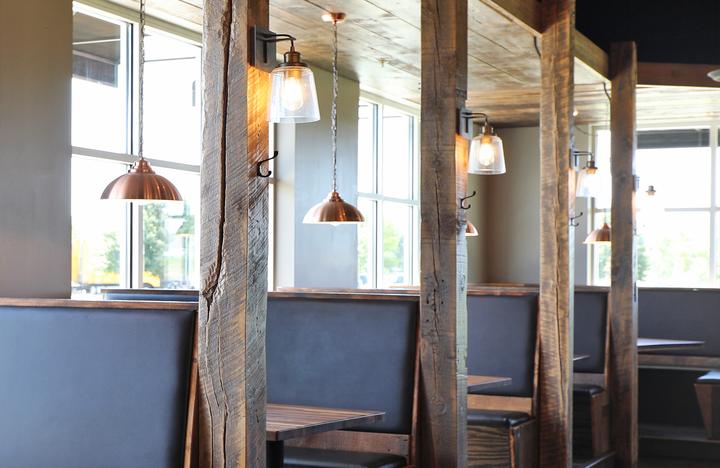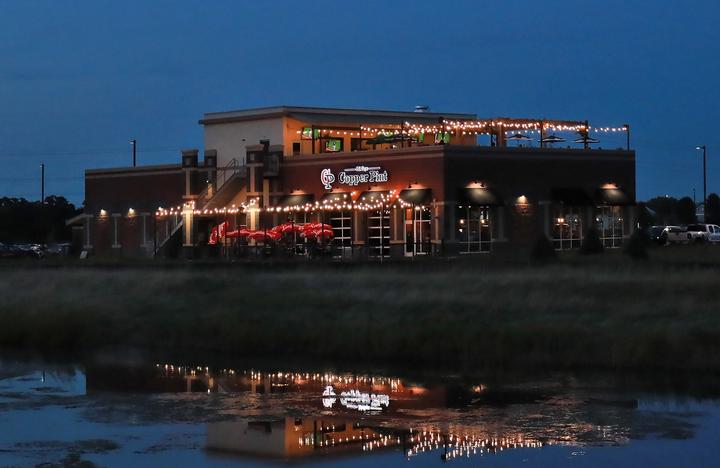 Summer Nights at McCoys Are Lit
The rooftop patio features strands of lights on the pergola as well as pole mounted flood lights creating a fun, festive atmosphere.
We have worked on a number of construction projects together from McCoys to a Caribou Coffee to a large office building. The way we collectively respond to unique challenges is why I recommend Greystone to other developers and architects.
Steve Soltau, Developer, Southbridge Crossings Limited Partnership
Multiple Dining Options
There are multiple dining options both indoor and outdoor. Large operable glass doors on both the main and top level are opened on beautiful days. Also several dining rooms can be sectioned off for group events.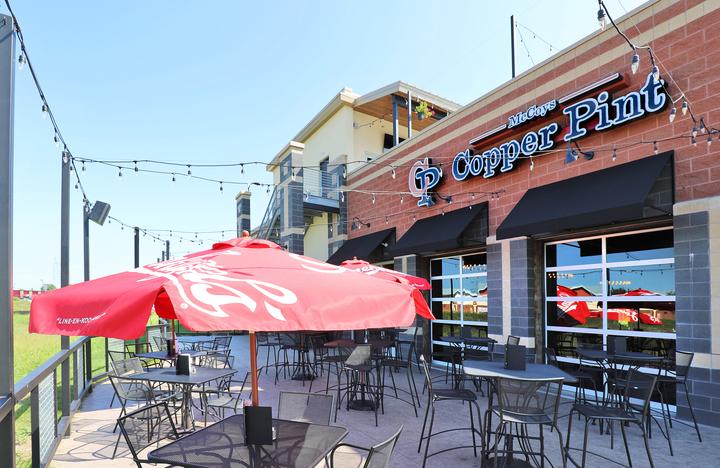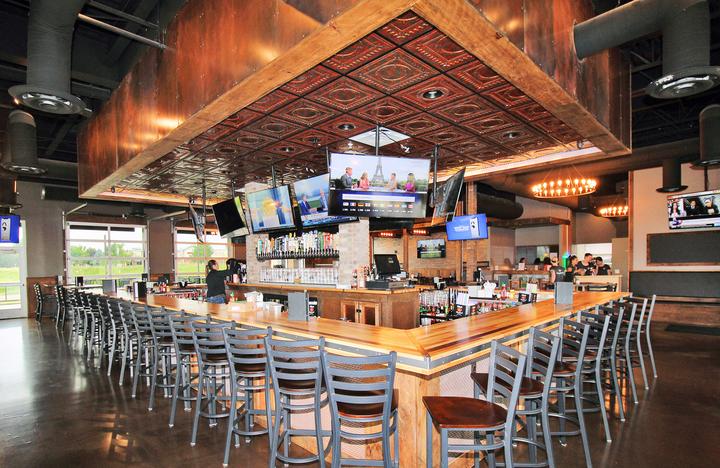 Embraced by the Shakopee Community
From lunch through evening there is often lines of loyal patrons out the door. McCoys Copper Pint's success is due to the hearty embrace of the community and the experience and knowledge of the restaurant owner.
Photo Gallery
McCoys Copper Pint Bar & Restaurant