Koda Energy Fuel Delivery System
Emergency Construction
The Koda Energy fuel delivery system project was a fast-track, general construction opportunity unique in nature because it was the result of an emergency plant shutdown due to an explosion. The project required the perfect combination of efficient construction, improved safety features, process redundancy and additional fire protection. Greystone's own tradesmen performed the metal building installation. The resulting fuel delivery system was constructed in less than 4 months and is capable of feeding biomass material at 12,000 cubic feet/hour.
Quick Facts
Project Size: 20,000 SF
Award: MN ABC Eagle Award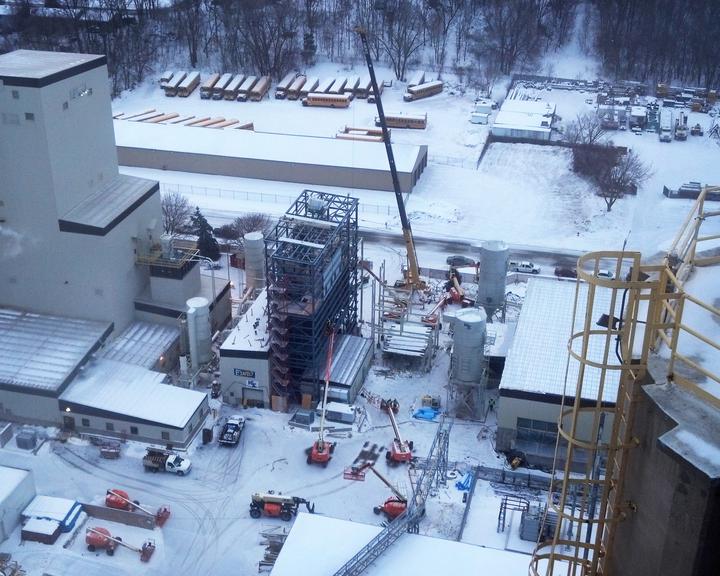 Improved Safety Features
The construction project is a result of a dust-related explosion that rendered the entire plant in-operable. Greystone worked with Barr Engineering to coordinate the design and construction of a safe and reliable load-in system with a high degree of redundancy in order to prevent or quickly contain future explosions. Necessary improvements included a new fuel handling system with a larger dust collection component, dustless loading spouts, infrared cameras to detect hot spots, fire sprinklers, suppression systems, chemical and mechanical deflagration isolation systems and deflagration venting in parts of the fuel system that dust is inhibited.
Our construction timeline was very aggressive...yet the project hit this milestone due to creative scheduling by Greystone. They made sure that no time or opportunity for progress was lost throughout the project duration. Greystone demonstrated acute attention to detail throughout the construction process and went above and beyond with the detail on the final punch list.
Stacy Cook, VP & General Manager, Koda Energy
Challenges and Solutions
Our project superintendent successfully coordinated construction in a very tight space -- only 20 feet to spare to the north, 0 feet to the east and 10 feet to the south.
Greystone worked with local government agencies to facilitate all permitting required and secured a foot and foundation permit to allow construction to start prior to completion of final design documents.
The project was completed on time despite construction taking place during one of Minnesota's coldest documented winters and a state-declared natural gas and propane shortage.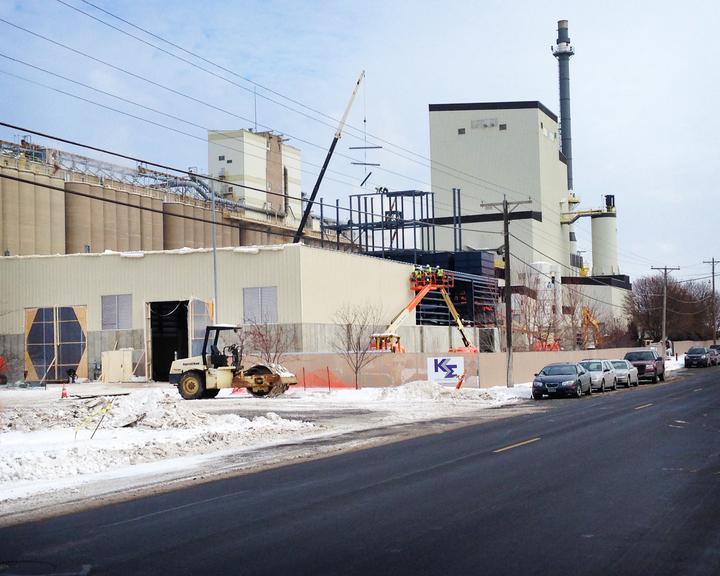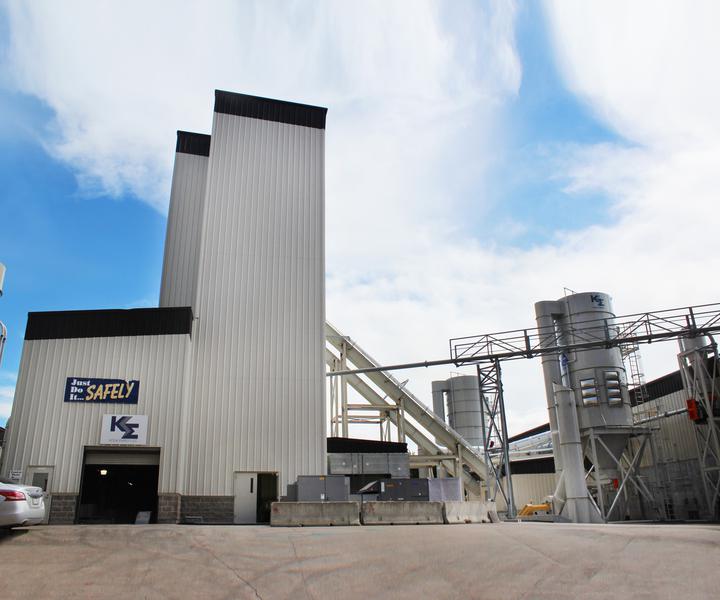 Successful Project Completion
Due to the excellent collaboration between the owner, designers and Greystone Construction, Koda Energy re-opened its new biomass facility with improved safety, reduced particle emissions, increased reliability and a more efficient fuel unloading system. The project was completed on time and Koda reached full output status within weeks of re-opening.
Photo Gallery
Koda Energy Fuel Delivery System & Biomass Energy Plant