CHS Dry Fertilizer Storage & Loadout Facility
A Quality Dry Fertilizer Storage Addition
The project expanded CHS's existing St. Charles facility from a storage capacity of 4,000 tons to 16,000 tons with greater efficiency and speed for loading and unloading commodities. Throughout the project, CHS management took on the role as general contractor and Greystone acted as a specialty contractor. Greystone even self-performed the wood framing when the selected subcontractor was unable to meet the schedule.
Quick Facts
Capacity: 12,000 Tons
Awards: MN ABC Eagle Award, National ABC Eagle Award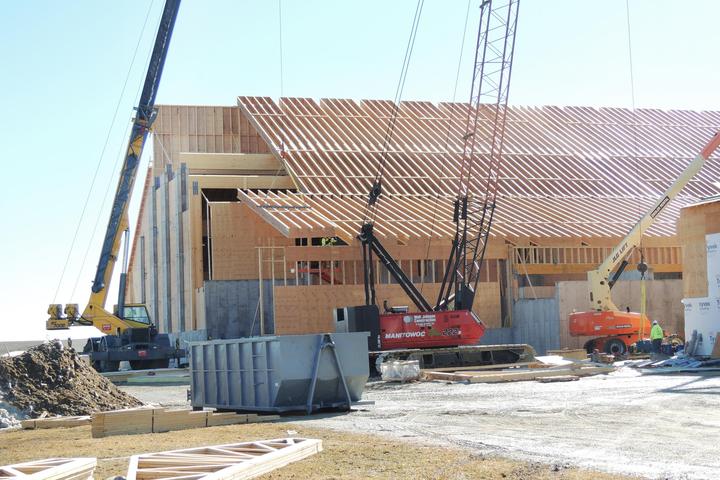 Self-Performed Wood Framing
Our framing subcontractor informed us they would not be able to meet the Greystone schedule as the framing start date approached. Our solution? Greystone developed our own in-house framing crew. This crew met and/or exceeded the Greystone project manager's expectations as well as CHS management's expectations throughout the framing process in terms of leadership, quality and reliability.
Greystone provided a very knowledgeable superintendent...We were impressed with the superintendent's knowledge, dedication to the project, and attention to detail. Greystone was able to deliver a quality building due to having experienced in-house staff and the necessary contacts throughout the industry to source quality subcontractors.
Jason Frinack, Operations Manager, CHS St. Charles
Receiving, Storage & Load-Out
The commodities receiving area has a 250-ton per hour capacity. The facility addition also includes four main product bins, two micro bins, control room, MCC room, impregnation room with liquid chemical storage and tower blending system.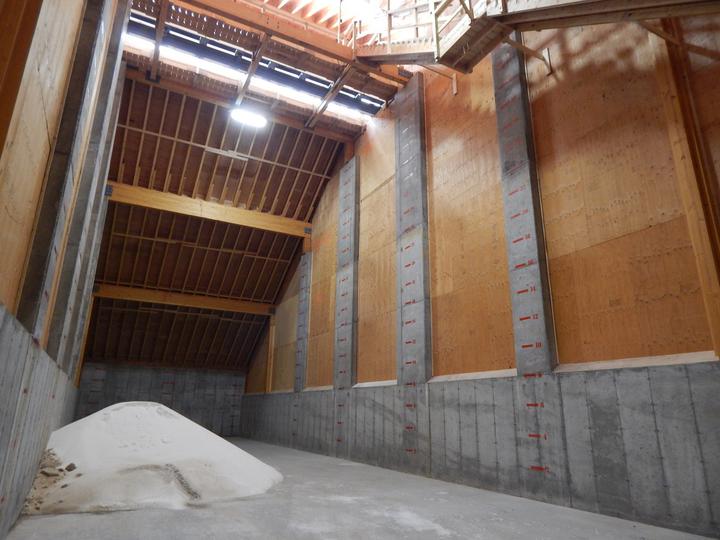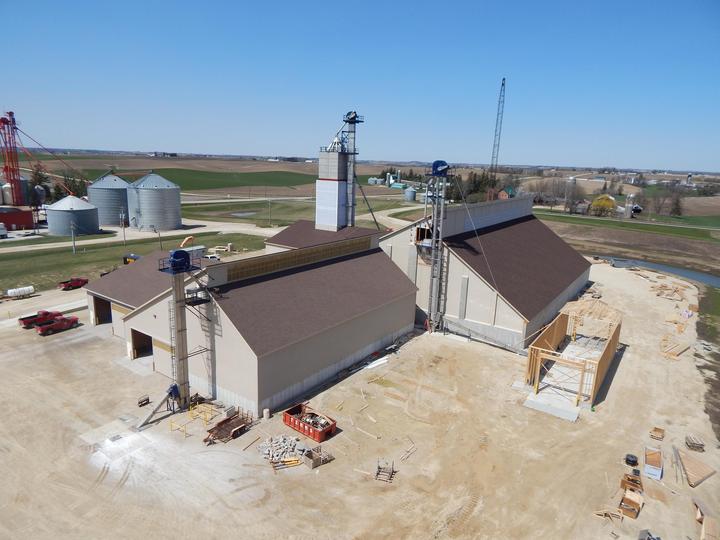 Quality Control
Our superintendent oversaw the field work on a day-to-day basis to ensure that all plans were followed. This allowed certain portions of the wood framing design to be panelized offsite to minimize the installation schedule. The project manager conducted routine site inspections to ensure the details were followed in order to eliminate mistakes with the custom-ordered wood members.
Award-Winning Construction
The project team for the CHS dry fertilizer storage and blending facility in St. Charles, Minn earned a National Excellence in Construction Pyramid Award from Associated Builders and Contractors (ABC). The same project also earned the highest award from the Minnesota/North Dakota chapter of ABC.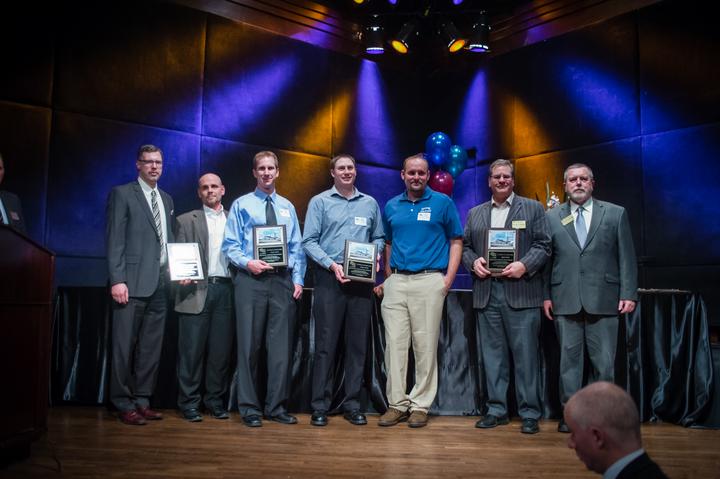 Photo Gallery
Dry Fertilizer Storage Building for CHS