Facility Solutions & Maintenance
Facility Solutions Division
Greystone does not just perform ground-up new construction – we also perform smaller, unique projects to keep your facility running efficiently. Our Facility Solutions Division can deliver a range of services while maintaining your critical production schedule.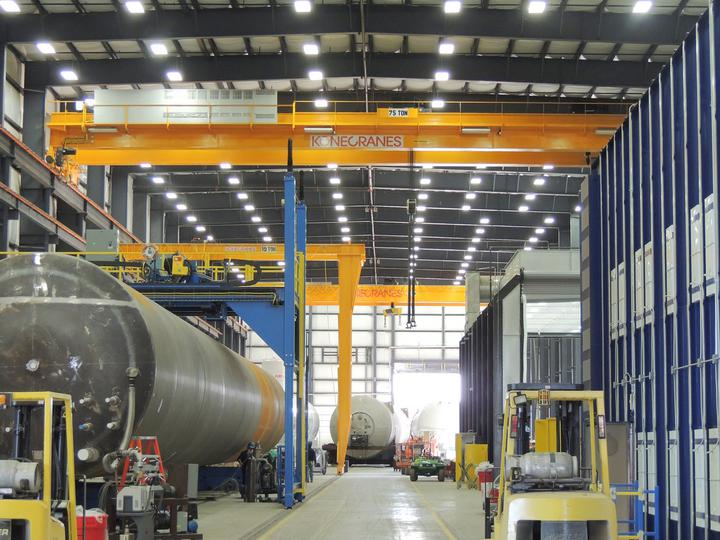 Services We Offer
Here a few examples of what our Facility Solutions Division can do for you.
Specialty projects and solutions to unique tasks
Steel – repairs and new installation of metal wall/roof systems, composite panel systems, louvers, and more
Demolition and waste removal
Concrete slabs and foundations
Carpentry repairs and new installation
Hardware services and repairs
Equipment and generator foundations
General building maintenance
Our Team
Our Facility Solutions and Maintenance team includes estimators, project managers, superintendents, and self-performing craft professionals combined with a network of the best local subcontractors. You can trust that Greystone will get the job done and we will do it right.
Greystone is honest, competitive, and delivers high quality work. We have the utmost faith in Greystone and the fact they are able to self-perform work makes them very responsive and reliable.
Steve Chuba, Facility Manager, Great River Energy
Industries We Serve
Greystone provides Facility Solutions to many types of facilities:
Industrial facilities
Manufacturing facilities
Energy / power generation plants
Food and beverage manufacturing and packaging facilities
Schools and churches
Healthcare facilities
Benefits of a Self-Performing General Contractor
Time
Because we know how to do the work, we are able to manage the schedule more efficiently and ensure work is completed on time.
Money
Our self-perform knowledge provides owners and architects with highly accurate budget information regarding labor and material options that will provide the very best value.
Quality
When you choose Greystone and our self-performing crews, you can be sure the quality of our work will be excellent. Our skilled professionals take great pride in their craft.
Safety
We work hard to ensure the safety of every person on our job sites. All members of our team are laser-focused on safety and enhance the overall safety atmosphere.