Greystone Construction welcomed to Round Rock
May 23, 2023
A ribbon cutting celebration, hosted by the Round Rock Chamber of Commerce, attracted the business community to Greystone Construction's office in Downtown Round Rock.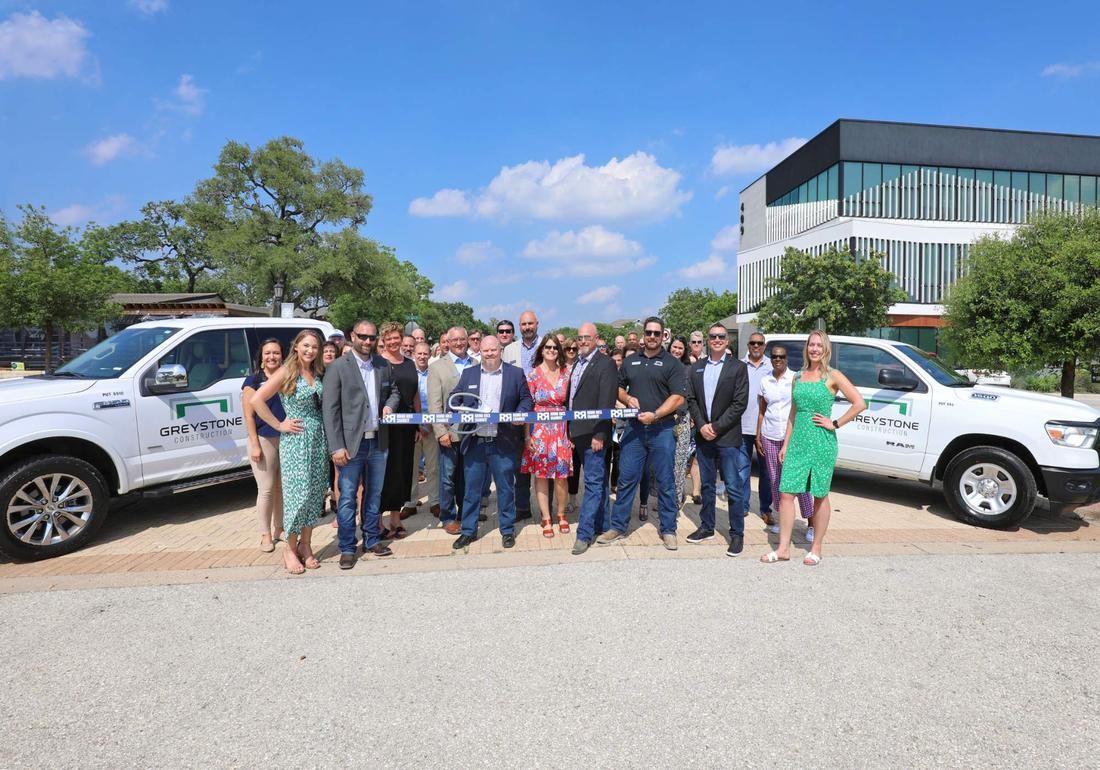 In business since 1987, Greystone Construction is a general contractor serving the commercial, industrial, multifamily, and agribusiness industries across the United States. Together, the Greystone team has established a reputation for safety, integrity, and construction excellence. Greystone's headquarters are located in Shakopee, Minnesota, with offices in Bismarck, North Dakota; Spirit Lake, Iowa; and now Round Rock, Texas.
Colin O'Brien, Greystone Vice President of Business Development and Principal, spoke at the gathering, "When we were searching for our next strategic office location, we discovered the people in Central Texas are some of the best people in this country. Greystone has worked in 37 states to date. You usually hear 'Minnesota Nice,' but I call this 'Central Texas Nice.' I think you guys actually up us by one."
O'Brien continued, "We are going to be very active in the community in both the chamber and locally. We look forward to developing long-term, mutually beneficial relationships." 
Local projects underway
Greystone has multiple projects under construction in Round Rock and Central Texas.  
One major project is a testing lab addition and office remodel for Nemko USA in Round Rock. Designed by MOD Architecture, the two-phase project will expand existing office and testing laboratory spaces allowing Nemko to better serve customers in Southern USA with its testing capabilities for commercial, military, aerospace, and high-tech manufacturers. 
Greystone will soon break ground on a new Club Car Wash facility located on North AW Grimes Blvd in Round Rock. 
Construction Services
Greystone's team of professionals can assist at any stage of a construction project from project planning and budgeting to ongoing facility maintenance. From minor tenant improvements to large design-build projects, Greystone serves a wide range of markets and help build communities and businesses, both big and small. 
Video of the Ribbon Cutting Celebration 
Photo Gallery