Next Steps Learning Center and Greystone Construction break ground
April 13, 2023
SHAKOPEE, MINNESOTA. A groundbreaking ceremony marked the start of construction for Next Steps Learning Center's (NSLC) newest location in the Winners Circle development in Shakopee, Minnesota.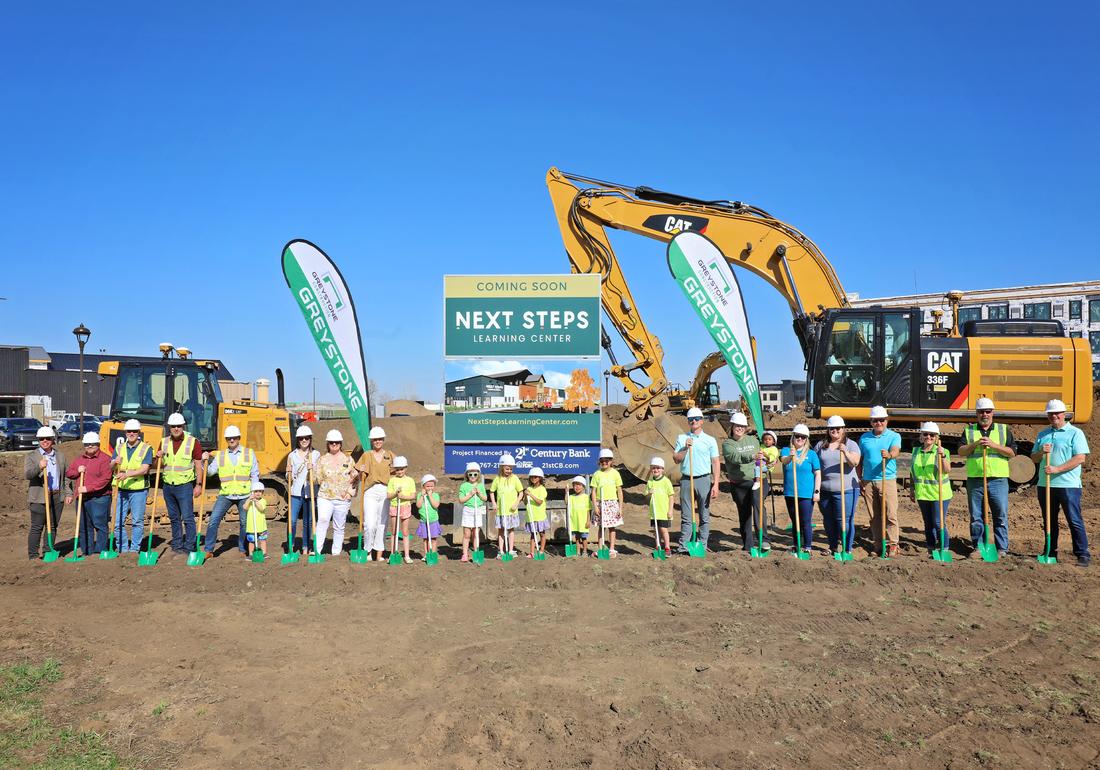 Located at the corner of Eagle Creek Blvd and Schenian Street, the new childcare facility will be NSLC's fourth location in the southwest metro area and will provide care for infant, toddler, and preschool children.
"We know childcare is a need in the fast growing City of Shakopee and we are excited to provide safe, happy and high-quality child care services to families in this community," said Ashley Kerber, Owner of Next Steps Learning Center.
The beautiful facility is designed by Michael J Thomas Architect, financed by 21st Century Bank, and will be built by Greystone Construction.
Photo Gallery
About Next Steps Learning Center
Next Steps Learning Center is a state-licensed child care facility locally and independently owned and operated with  locations in Chaska, Chanhassen, and Carver. NSLC is open Monday through Friday from 6:45 a.m. to 6:00 p.m. Their facilities boast generous square footage for all classrooms, which enables children to feel comfortable to move freely throughout the day plus an indoor gymnasium where children are able to express their energetic sides, exercise, and build upon their large motor skills in an indoor setting. The facility includes an on-site kitchen so hot lunches can be served at no extra charge. Nutritious snacks and lunches are served to contribute to the growth and development of happy, healthy children. NSLC values the individuality of each child by recognizing differences and offering personal care and attention in a group setting. It is the goal of NSLC staff to provide exemplary service for all families and to ensure that all children have an enjoyable and exciting time while in their care. Learn more at http://nextstepslearningcenter.com/
About Greystone Construction
Established in 1987, Greystone Construction is a versatile general contractor serving the commercial, industrial, multifamily, and agribusiness industries across the United States. Together, our team has established a reputation for safety, integrity, and construction excellence. Greystone's offices are located in Round Rock, Texas; Shakopee, Minnesota; Bismarck, North Dakota; and Spirit Lake, Iowa.