Greystone team members honored with STRIVE Awards
January 12, 2019
Nine employees received STRIVE Awards for their outstanding performance and demonstration of the company's core values.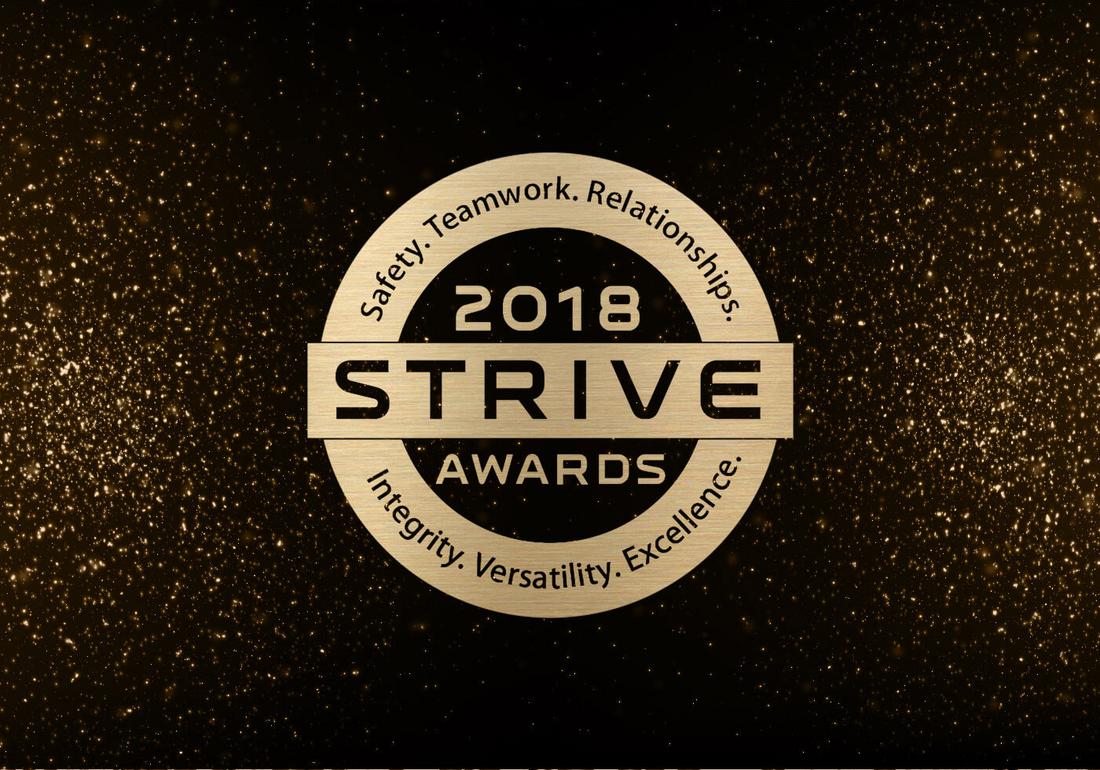 We STRIVE for Greatness
Every year, Greystone team members nominate their peers for the STRIVE Awards. There are six awards for each of Greystone's core values, one individual award for Craft Professional of the Year, and one team award for Project of the Year.
Award Winners
Craft Professional Warren Potter received the Safety Award for his commitment to zero incidents and safe construction sites.
Superintendent Steve Radtke received the Teamwork Award for his commitment to collaboration and personal accountability with the goal of achieving greater results.
Superintendent Kelly Kielas-Jensen received the Relationships Award for building trust and loyalty with both customers and colleagues through communication and collaboration.
Project Manager David Hartman received the Integrity Award for his respect and honesty while operating at the highest ethical standards.
Assistant Project Manager Missy Bigot received the Versatility Award for maintaining a "can do" attitude and willingness to learn when faced with challenging situations.
Superintendent Ben Britz received the Excellence Award for exceeding customer expectations with high quality craftsmanship and service.
Craft Professional Gary Henke received the Craft Professional of the Year Award for taking great pride in his work, exhibiting exceptional work ethic, and demonstrating superior skill excellence.
Greystone also recognized the Nutrien Agronomy Service Center in Sunnyside, Washington as the 2018 Project of the Year. Project Manager Tyler Staloch and Superintendent Kelly Kielas-Jensen were recognized for their work.
Congratulations to our entire team!