Construction begins on Brentwood Terrace Senior Living Facility
November 18, 2019
The three-floor, 59-unit independent living apartment building in Jordan, Minnesota, is financed by the Scott County Community Development Agency.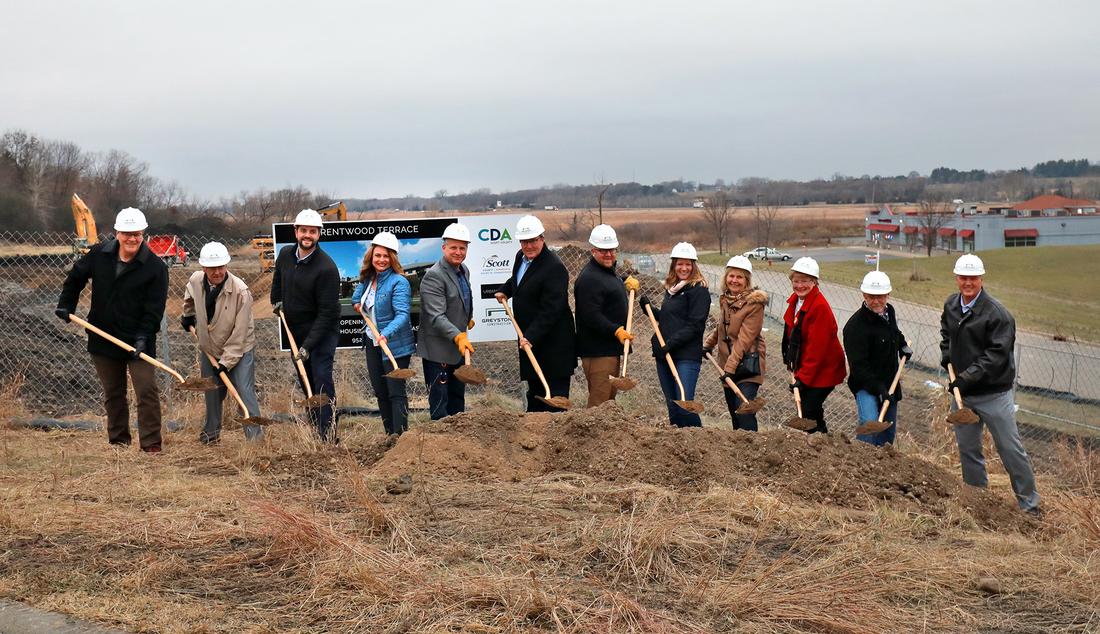 Greystone broke ground with the Scott County CDA, UrbanWorks Architecture LLC, City of Jordan, and the Scott County Board of Commissioners.
Greystone Construction is honored to help bring more senior housing to the Jordan community.
More about Greystone Construction
Greystone Construction is a general contractor based in Shakopee, Minnesota, with a regional office in Bismarck, North Dakota. Established in 1987, Greystone was built on a tradition of craftsmanship and quality service with a strong commitment to employee safety and community giving. Greystone serves the commercial, industrial, agribusiness, and senior housing industries throughout the Midwest and