Market
Bulk Storage Buildings & Commodity Sheds
Bulk Storage Building Solutions
Greystone is an industry leader in the design and construction of pre-engineered metal buildings and pre-engineered fabric structures for use as bulk storage buildings or commodity sheds. Metal and fabric buildings provide advantages in terms of cost and schedule for many bulk storage building projects. Our ability to self-perform metal and fabric building installation is a great advantage to our clients, especially when it comes to commodity storage.
We are committed to optimizing your project's value by providing professional project management, quality construction components, skilled craftsmen, budget management, and meeting your schedule.
Sub-markets
Salt & Sand Storage
Flat Grain Storage Buildings
Commodity Storage
Ports & Terminals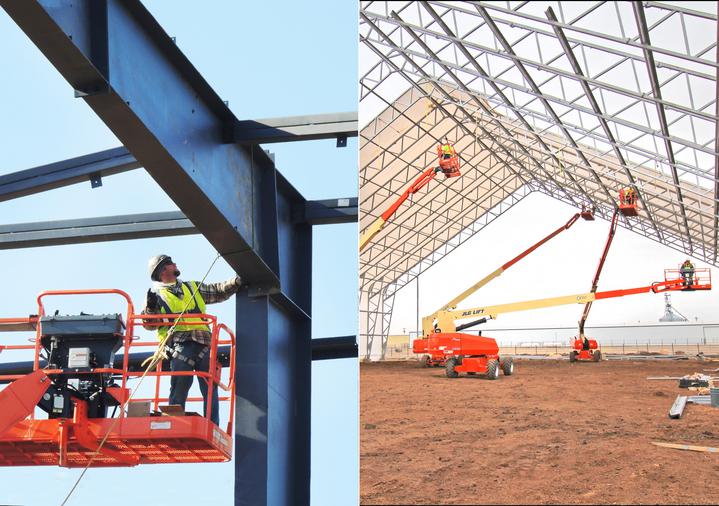 Bulk Storage Building Solutions
Greystone provides professional project management. Our team of project managers, superintendents, foremen, and craftsmen are highly knowledgeable and experienced in bulk storage building and commodity shed projects.
Services:
New Construction

Pre-Engineered Metal Buildings
We are trusted by DOT, municipalities and private firms for salt and sand storage design solutions. We have designed and erected 1000s of fabric structures across the United States. Greystone ensures your building will be engineered to meet your local wind, seismic, snow, and unbalanced snow loads. We insist all steel frames and welded components receive a hot-dipped galvanized finish after fabrication to ensure a complete zinc coating both inside and out. Need to write bid specifications? We can help!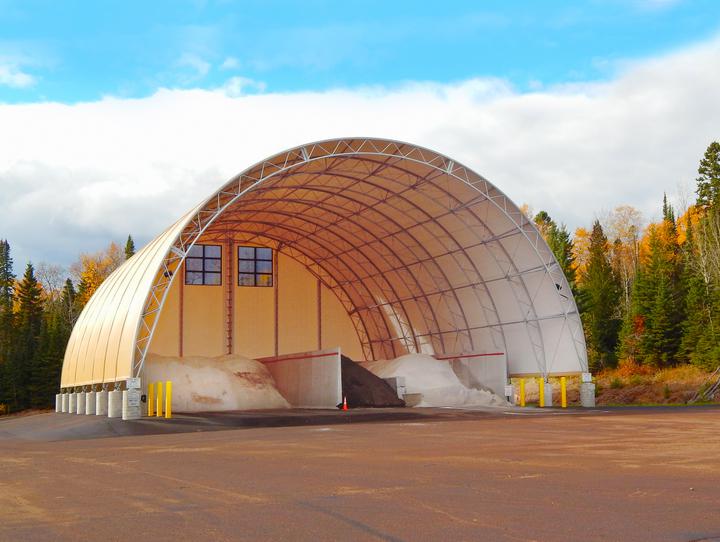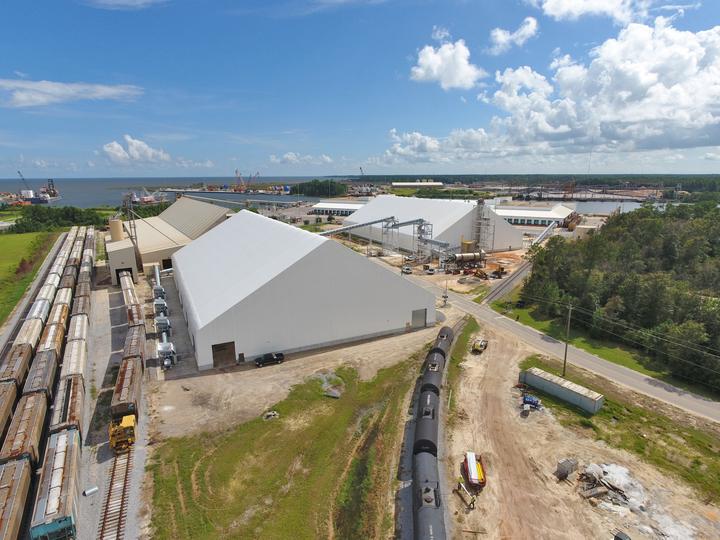 Ports & Terminals Bulk Storage
Fabric buildings are great for bulk storage at ports and terminals. They can be customized to maximize efficiency of operations, including: interior layouts, door and end wall options, HVAC, electrical, conveyor systems and more.
When designing and constructing a fabric building, Greystone adheres to the same high standards in terms of quality, service and craftsmanship maintained in all areas of our business.
Greystone offers design-build solutions for flat grain storage utilizing pre-engineered metal buildings and fabric buildings. Whether you are looking to store 500,000 bushels or 5,000,000 bushels of grain, we have building solutions for you. Grain storage facility options include fill and reclaim conveyors up to 60,000 BPH, flush-floor or above-grade aeration systems, future expansion, and more.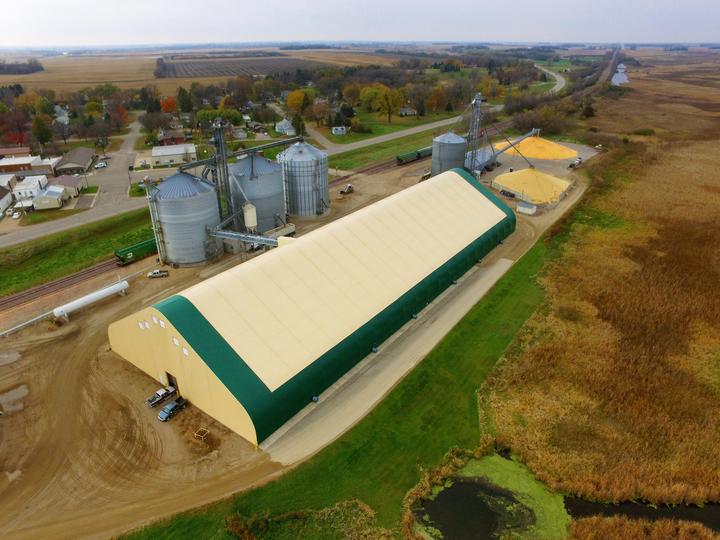 Thanks again for the quality flat grain storage project your firm completed for West Central Ag Services. We very much enjoyed working with all involved. You guys have become the standard bearer of what we expect out construction companies going forward.
Blain Christianson, CEO, West Central Ag Services
Photo Gallery: Bulk Storage Buildings & Commodity Sheds