Flat Grain Storage Buildings
Our Flat Grain Storage Building Experience
Greystone is a design-build general contractor you can trust to successfully design and build your next flat grain storage building.
Greystone offers design-build solutions for flat grain storage utilizing pre-engineered metal buildings and fabric buildings. Whether you are looking to store 500,000 bushels or 5,000,000 bushels of grain, we have building solutions for you. Grain storage facility options include fill and reclaim conveyors up to 60,000 BPH, flush-floor or above-grade aeration systems, future expansion, and more.
The Greystone Advantage
Turn-Key Solutions
Greystone teams with industry partners which allows us to provide a turn-key solution. Our scope of work often include civil work, receiving systems (barge, rail or truck), fill conveyors, reclaim conveyors, blending and bagging equipment, automation and electrical mechanical systems.
Professional Project Management
Greystone provides professional project management. Our Agribusiness Division of project managers, superintendents, foremen, and craftsmen are highly knowledgeable and experienced in agribusiness projects.
Multiple Flat Grain Storage Building Types
Our experience allows us to explore multiple building types for flat grain storage. Whether you're looking to warehouse a couple thousand bushels or several million, we can design and construct the building option that best fits your grain storage needs. Our experience allows us to explore multiple building types for flat grain storage warehousing such as including metal buildings and fabric buildings.
National Reach
Greystone Construction is a design-build general contractor serving the agribusiness and ag retail industry throughout the Midwest and beyond. We have worked in 27 states to date including Minnesota, North Dakota, South Dakota, Iowa, Wisconsin, Nebraska, Colorado, Washington, Texas, Montana, Tennessee, North Carolina, Michigan, Ohio, Kentucky, Missouri, Arkansas, Louisiana, New Mexico, Oklahoma, and Utah.
Safety is Our #1 Priority
We are committed to safe construction sites. We want all our people and subcontract partners to go home to their families healthy and unharmed. We perform pre-job safety planning to identify potential safety issues then develop specialized safety training. Our project superintendents hold weekly safety meetings that are mandatory for all workers onsite. Our dedication to safety is an advantage to clients in that we pass through cost savings due to lower workers comp insurance rates.
Our Ability to Self Perform
We will provide you with the most competitive price. Our intimate knowledge of construction techniques makes us better project managers whether or not we are self-performing the work. Should a subcontrator let us own, in terms of quality of schedule, we have the ability to move in and do the work ourselves.
Greystone has become the standard bearer of what we expect out of construction companies going forward. Greystone delivered a high quality flat grain storage facility. 
Blain Christianson, CFO, West Central Ag Services
PROJECT HIGHLIGHTS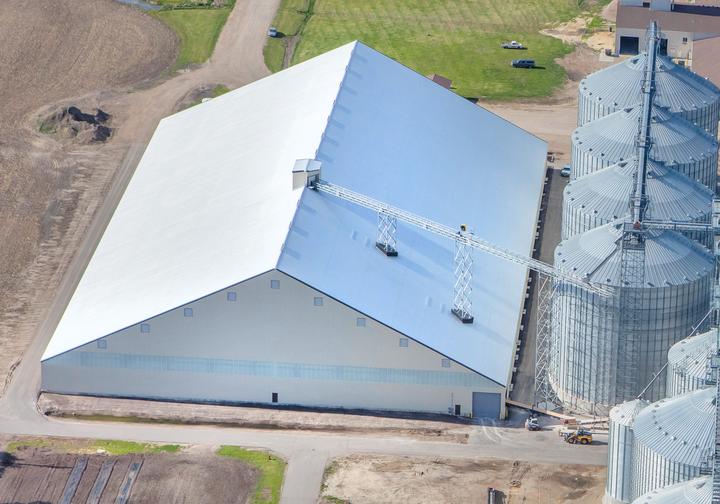 West Central Ag Services Flat Grain Storage Building
Ulen, Minnesota
Capacity: 3.5 million bushels
Metal Building Construction
Glacial Plains Flat Grain Storage Building
Benson, Minnesota
Capacity: 1.9 million bushels
Metal building construction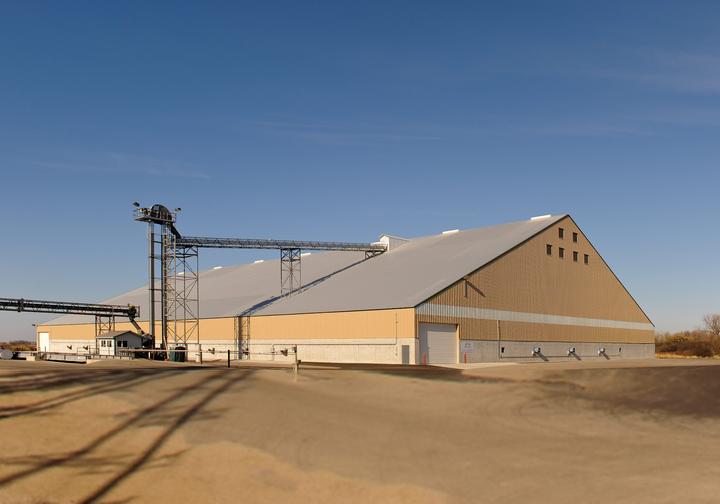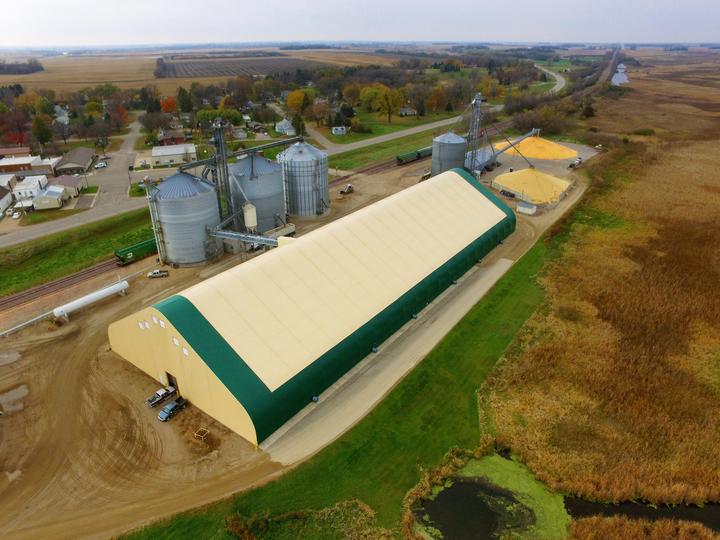 Glacial Plains Cooperative Flat Grain Storage Fabric Building
Milan, Minnesota
Capacity: 1 million bushels
Fabric building construction
James Valley Grain Flat Grain Storage Building
Verona, North Dakota
Capacity: 2.4 million bushels
Metal building construction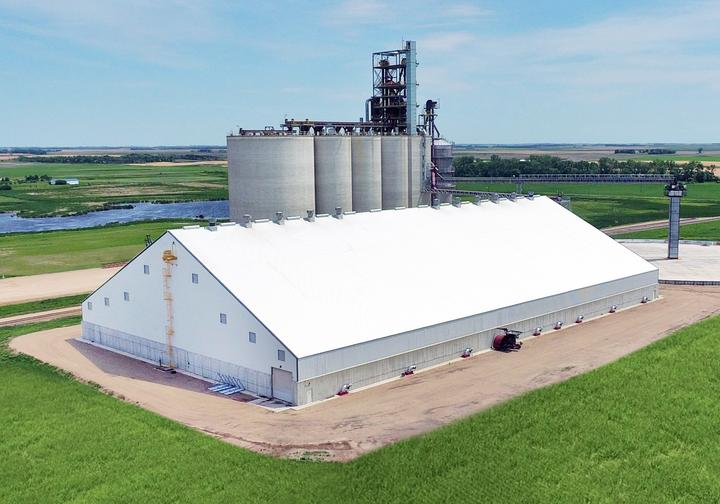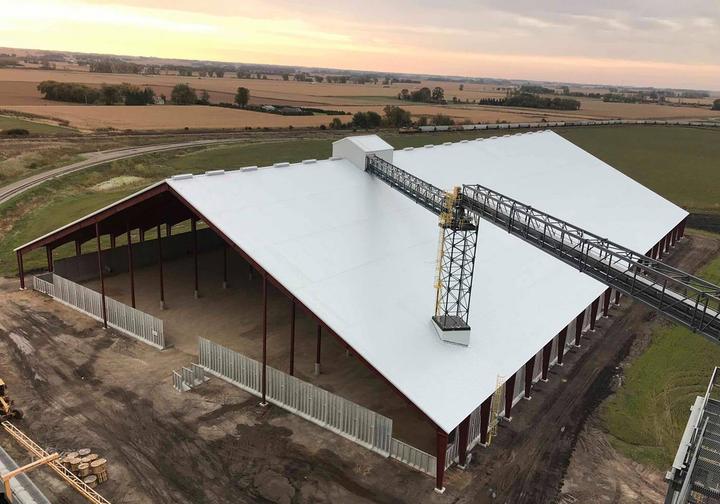 Crystal Valley Cooperative Flat Grain Storage Building
Hope, Minnesota
Under Construction
Metal Building Construction
Flat Grain Storage Building Photo Gallery