Agricultural Construction Experience
Greystone is a design-build agricultural general contractor you can trust to successfully design and build your next dry fertilizer storage facility, flat grain storage building, or bulk seed/chemical/liquid fertilizer storage building. Our diverse expertise allows us to design and construct the building type that best fits our clients' needs, whether that be concrete/wood, steel or fabric building construction.
Greystone provided a very knowledgeable superintendent for our dry fertilizer facility...We were impressed with the superintendent's knowledge, dedication to the project, and attention to detail. Greystone was able to deliver a quality building due to having experienced in-house staff and the necessary contacts throughout the industry to source quality subcontractors.
Jason Frinack, Operations Manager, CHS St. Charles
Agricultural Construction Services
Greystone provides professional project management. Our Agribusiness Division of project managers, superintendents, foremen, and craftsmen are highly knowledgeable and experienced in agribusiness projects.
Services:
Pre-Engineered Metal Buildings

Wood Framing for Fertilizer Buildings
Whether you're looking to warehouse 500 tons or 100,000 tons, we can design and construct the building option that best fits your dry fertilizer storage and blending needs. Our experience allows us to explore multiple building types for dry fertilizer storage such as wood-framed construction or fabric buildings. Our facilities are designed with spacious alleyways, elevated control rooms, expandable end walls, in-floor heat capabilities, multiple blending capabilities, options for covered receiving and load-out and more.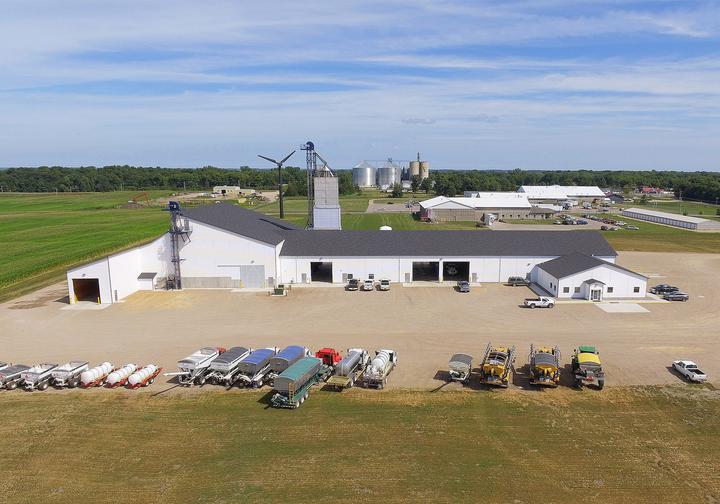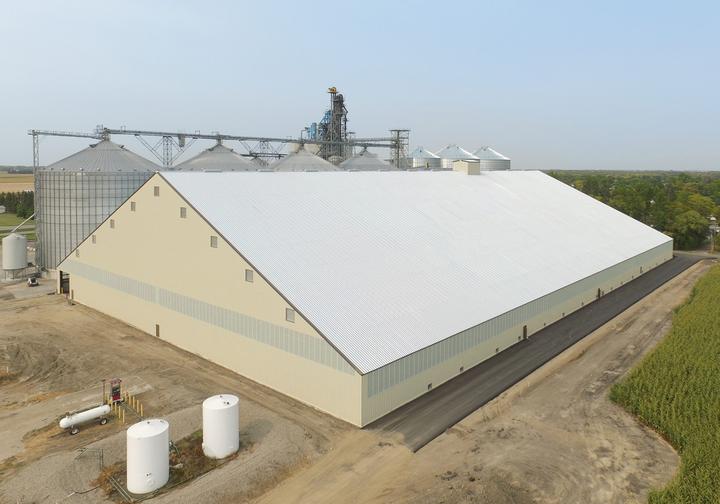 Greystone offers design-build solutions for flat grain storage utilizing pre-engineered metal buildings and fabric buildings. Whether you are looking to store 500,000 bushels or 5,000,000 bushels of grain, we have building solutions for you. Grain storage facility options include fill and reclaim conveyors up to 60,000 BPH, flush-floor or above-grade aeration systems, future expansion, and more.
Design-build solutions for liquid fertilizer, bulk chemical, and seed warehousing facilities from Greystone are available with either pre-engineered metal buildings or wood-framed structures. Buildings include reinforced concrete, containment areas, tank size flexibility, diked areas, in-floor heat, office build-outs, loading docks, trench drains, and more.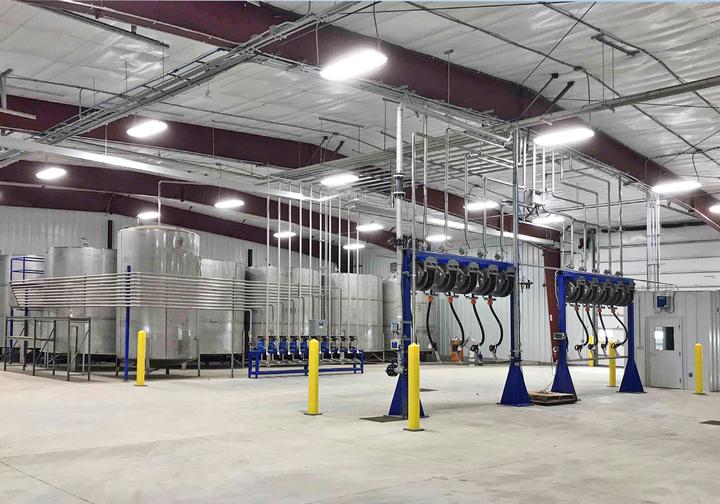 Agricultural Construction Photo Gallery